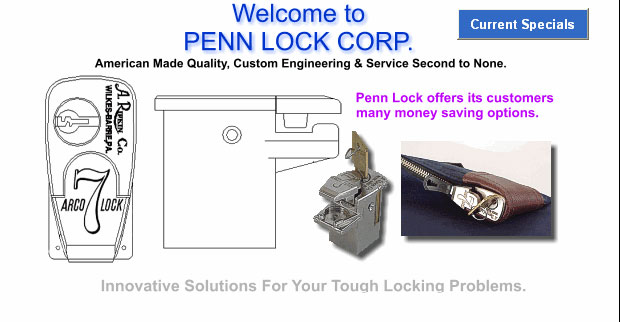 High Quality Locks for Every Application




GENUINE XL FACTORY PIN TUMBLER REPLACEMENT MAILBOX LOCKS
Penn Lock Corp. now manufactures XL Universal Pin Tumbler Mailbox Locks to fit most common mailboxes & postal requirements. Supplied with 9 Cams, 2 Keys, Retaining Clip, Cam Nut & Lock Washer. Models HL1 KWY, XL KWY, XL H Series. Replacement Key Blanks are available!